As a graphic designer, your business card should do more than let people know how to contact you. If you're interested in truly making a good first impression, the business card has got to stand out. Whether through color, design, die cutting, unique materials, 3D shapes, or actual samples of your work, a stand-out business card can demonstrate your creativity and talent. This week we're looking at ways business cards can generate positive interest in your design.
The following three examples all use shape to convey the nature of the business. Whether you're designing a card for another business, or trying to figure out what shape best conveys your graphic design specialty, consider these shapes for inspiration, the first two from Card Inspiring's The Most Beautiful and Creative Unique Shaped Business Cards Design and the third from bestbusinesscard.net's post on 28 Best example of Shaped and Die-Cut Business Cards.
NinjaBTL's throwing-star-shaped business card: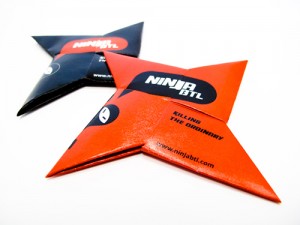 These bottle-shaped business cards for a sommelier: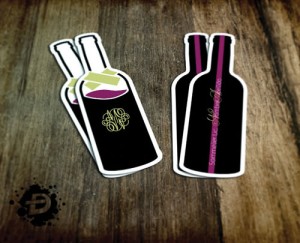 Lindsey Casabella's comb-shaped card, perfect for a hairstylist: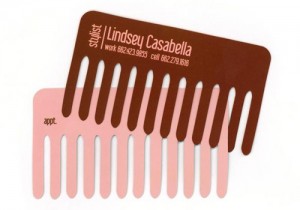 If you feel like adding a third dimension to your business card, be inspired by some of bestbusinesscard.net's 20 Most Unique Business Cards of 2010.
Check out the TAM Cargo business card…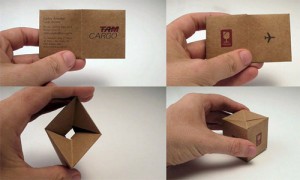 …or the Norburn Model Aircraft Supply airplane card.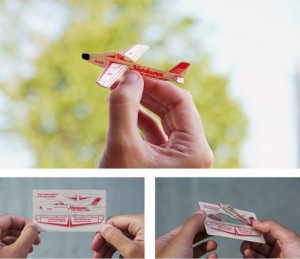 Or you could ask yourself why a business card needs to be made out of paper. The balloon and clothespin business cards are taken from Odd Stuff Magazine's list of the 90 Most Unusual Business Card Designs of All Time.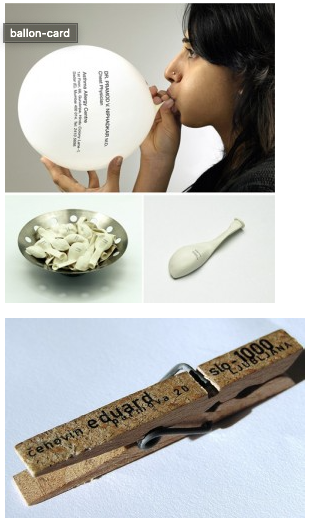 For more inspiration, check out these Coolest Business cards posts:
The Coolest Business Cards
Coolest Business Cards Part 2
Coolest Business Cards Part 3