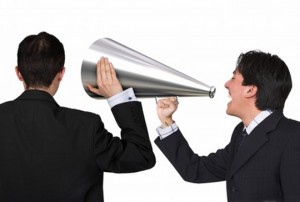 Whether you're looking for design classes, design degree programs, internships or first jobs, it's important to choose an option that will help you learn clear communication, especially when it comes to designer/client relationships. Knowing how to work with clients should always be part of a successful graphic design education. The following tips can help you form a solid basis for a good run with nearly any client.
Gain clients carefully. Selecting your clients carefully is the first step in a responsible client/designer relationship. You should have a clear idea of who the client is and what needs exist, and the client should have a clear idea of your expertise or that of your firm.
Collaborate and negotiate. Be able to explain your vision to the client and why it's the best possible solution to their design problem. While you should defend your ideas, when possible it's a good idea to give in to the client.
Maintain contact. If you are proactive about contacting the client and providing updates, the client will feel important and have more confidence in your work.
Stick to deadlines. It doesn't matter if you have to give up an occasional weekend or work thirteen-hour days for a week. Part of being a professional designer is getting your work done on time.
For more ideas on handling your relationships with client, check out "Keeping Your Cool as a Graphic Designer," Part I and Part II.